| | | |
| --- | --- | --- |
| | Products | |
Tel:+86-757-85108737
Fax:+86-757-85108736
E-mail:
olisar@163.com
Engineering decoration:
Mr Chen 13590539689
Home improvement:
Miss Chen 15918118785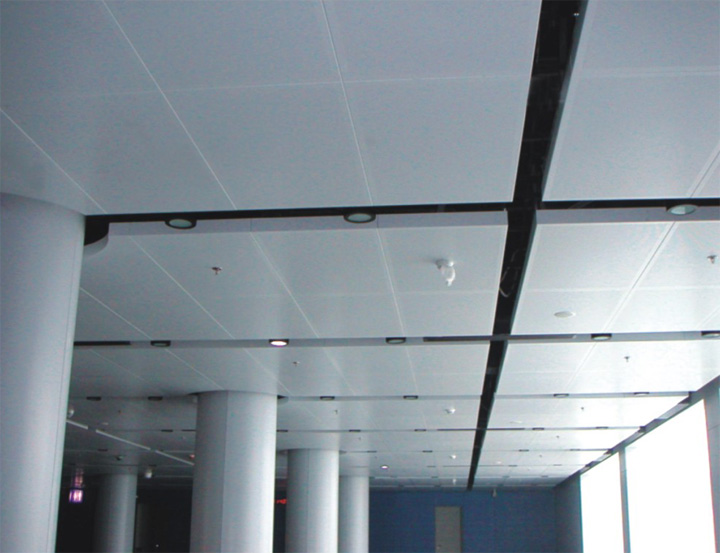 Can be installed in accordance with the construction convenience, the appearance of the atmosphere, visual appearance, use in office lobbies, halls, corridors and other decorations. Decorative surface can be flexibly assigned according to the special size according to plan productin, the thickness 0.8~3.0mm.
The features of hook-on ceiling
Shape:rectangular, square, ramp-shaped
Material:AA-grade aluminum alloy 1.2mm-3.0 mm
The type of punch:More model and design for you choice
Surface:Akzo Nobel power coatings, and thickness of coating is 0.06-0.1mm. More standard colors to you choice
Thickness:1.2mm-3.0mm
Custom types:Special size, punching type, surface color, the installation package can be customized on-demand
The installation of the system:the installation of consoort-style keelsystem, hook-mounted system
Specifications:Can be installed in accordance
The drawing of hook-on ceiling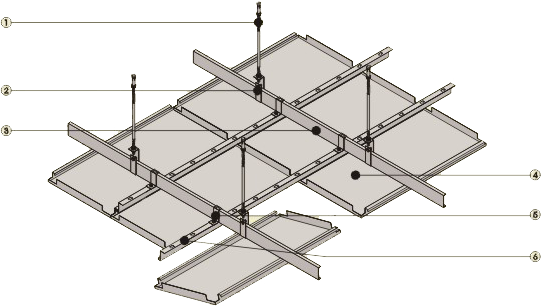 ①M8 bar
  ②Main carrier fitting
  ③Main carrier
  ④Flat-type hook-on panel
  ⑤Hook-on type carrier fitting
  ⑥Hook-on type carrier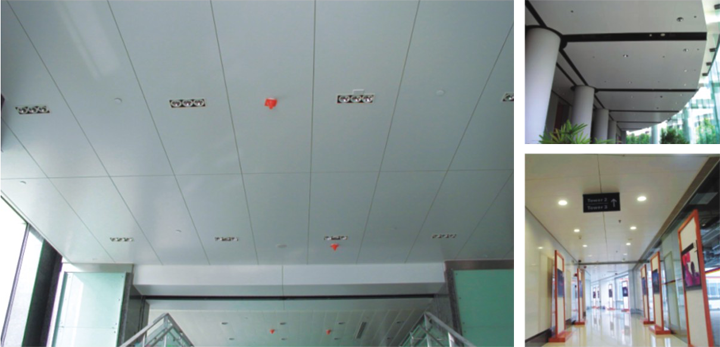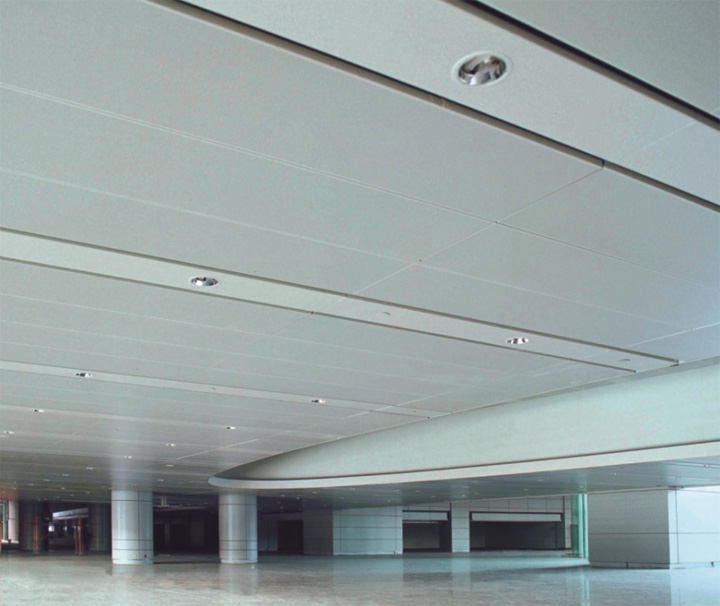 The E-shaped hook-on ceiling could design the size of aluminum panel flexibly according to the factual demand of space. Afterfirming the carriers system, you may install or remove in unarmed, it is very convenient. And the carrier system with wind-proof bar, even so,it is very firm in the case of storm wind. It is used into different sites.