Obiaotop is Obiaotop (Hong Kong) International Group Ltd's brands is based on the European environmental standards as guidelines for environmental protection brand. Production of aluminum veneer, Porcelain enamel, Ceramic paint on aluminum panel, curtain wall shaped ceiling, honeycomb board, corrugated board, ceiling and other types of institutions specializing in the production series, is the design, development, production, sales, installation of train services, metal decorative products business.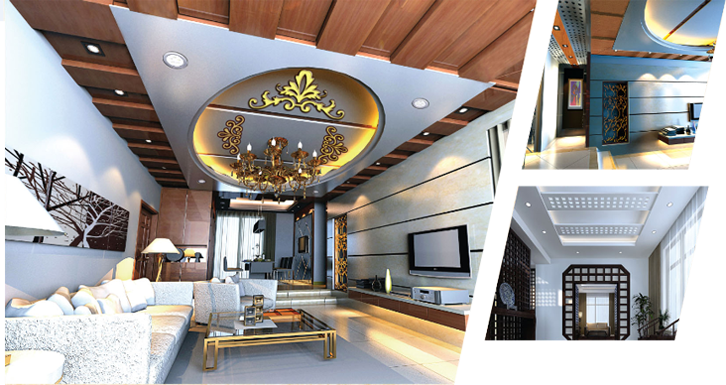 OUBIAOTOP Decorative Materials CO.,LTD established in the 1980's, is a large professional enterprise specialized in producing metal suspended ceilings and aluminum ceiling panels. The company possesses ample technological resources and is well equipped with modern production facilities. In 2006, it set up a new production line of aluminum plate continuous casting and tandem rolling producing series of aluminum sheets, aluminum coil, aluminum strip and foil strictly according to national standard. By providing series 3 superior quality aluminum alloy sheet for the making of aluminum ceiling panels, the quality of ceiling panel is greatly improved. The management and product quality of the company have reached international advanced level. It is the first in this trade to be certified by ISO9001, and the products won the honor of recommended products by China Consumers' protection foundation.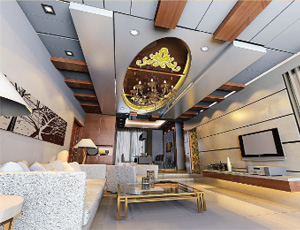 For more than 10 years, the Company has been adhering to the principle of Superior products and outstanding services. As a result, it has been well supported and trusted by customers at home and abroad. The Company produces more than 100 kinds of products for ceiling decoration with different sizes, patterns and colours, including square ceiling square ceilings, stripe panels, grill ceiling and non-standard molded panels. On customers' demand, the Company can design and produce various kinds of decorative ceiling panels with shapes of curve, trapezoid, sector, etc. ,so as to give free rein to your imagination when you are conceiving your designs of construction.
OUBIAOTOP Decorative Materials CO.,LTD., together with its agencies and dealers all over the country, will provide the customers with professional and overall wholehearted services and create novel and perfect aluminum hung ceilings for your buildings.